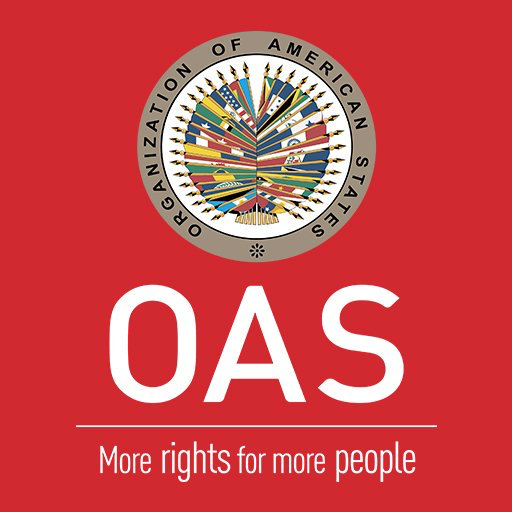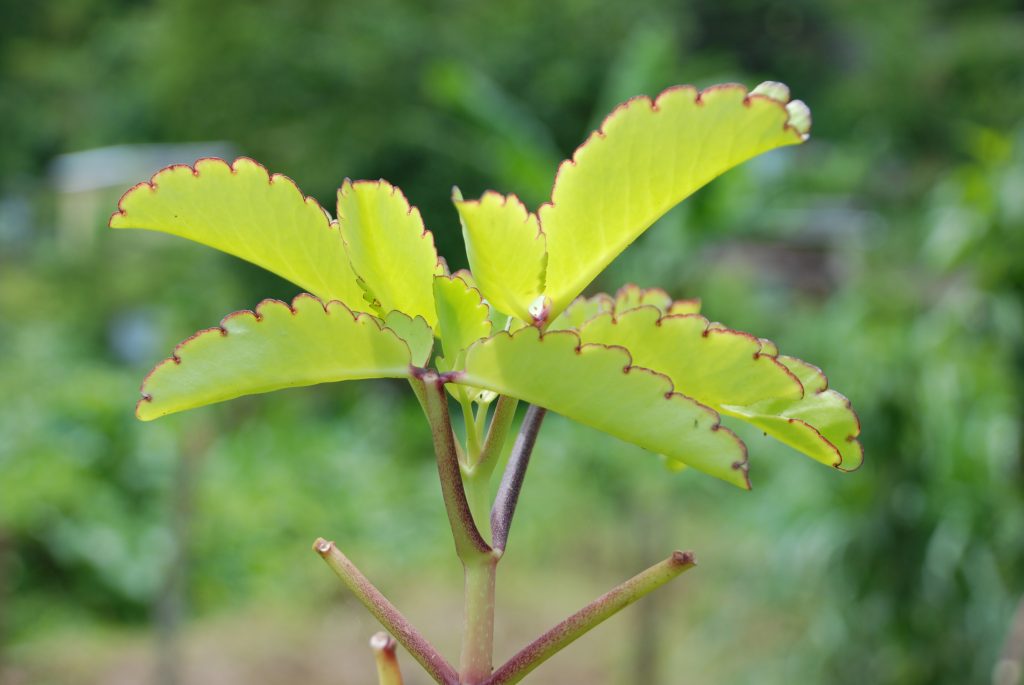 Return to Roots: Medicinal Plants in Everyday Life
By Marcella Phillips-Grizzle
Disclaimer – The information presented should not be taken as medical advice.
In recognition of the International Decade for People of African Descent (2015-2024), the ACIJ/JMB featured the exhibition, A Two-Way Journey – Africans, Culture, and the Diaspora, during the period February 14 to March 31, 2020. It explored the horrors of the Middle Passage and moved beyond the Atlantic to show the transforming power of the African culture in the Diaspora and the return of the reinterpreted culture and "New World" ideologies to the motherland.
The exhibition explored this West African-derived practice in Jamaica and examined the different ways in which it evolved based on colonial and post-colonial realities. Juxtaposing popular perceptions with an insight into the world of Obeah, it showed various aspects of the practice, its everyday relevance to believers and the political ramifications.
"Guzzum Power: Obeah in Jamaica" brought together history, art, religion and technology for an informative and stimulating journey into the spiritual experiences of African descendants in Jamaica. It highlighted a practice that has continued to exist in contemporary Jamaican society, while operating on the fringes of the law.
Blue and John Crow Mountains (BJCM) Launch
On February 16, 2016, the ACIJ/JMB launched an exhibition in celebration of the inscription of the Blue and John Crow Mountains (BJCM) to the United Nations Educational, Scientific, and Cultural Organization's (UNESCO) World Heritage List of Sites. Titled Celebrating the BJCM – Jamaica's First World Heritage Site, the exhibition highlighted the intangible and physical cultural heritage of the BJCM site.

Maroon artefacts, such as the tinder box; Prentin drums; benas; craft items; and toys were included in the exhibition as well as a multimedia display on the culture of the Windward Maroons and the natural significance of the site.
Flora found in the area – African lilies, ferns, bromeliads, bamboo, sage, begonias, ginger lilies, fountain bush (Virgin Mary) – as well as specimens of fauna endemic to the area such as the Giant Swallowtail Butterfly, the Short-tailed and Streamer-tailed Hummingbirds, the Black and Yellow-billed parrots, and the coney were also displayed.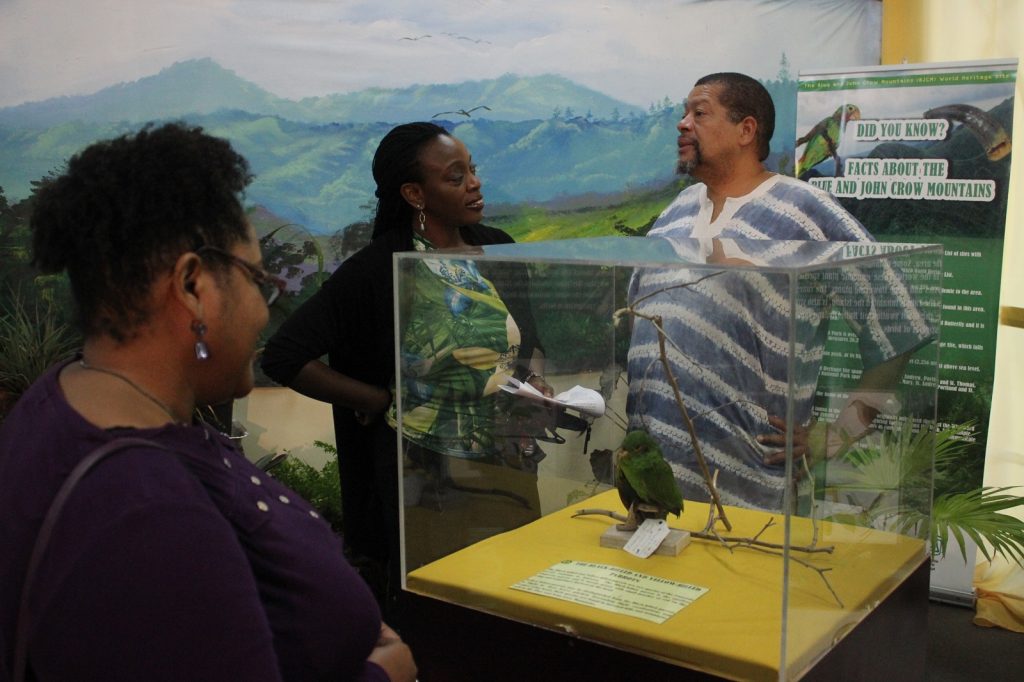 The BJCM site is a rugged mountain range, measuring 26, 252 hectares, which spreads across the parishes of St. Andrew, St. Thomas and Portland. A mixed site, it was inscribed on the basis of its natural and cultural significance. The ACIJ/JMB was integrally involved in preparing the nomination of the BJCM to the List of World Heritage Sites, and participated in the evaluation process.
Two publications produced by the ACIJ/JMB with support from the UNESCO Kingston Cluster Office for the Caribbean – The BJCM World Heritage Site Activity Booklet and the BJCM World Heritage Site Handbook – were launched at the ceremony.