H.E. Nestor Mendez
OAS Assistant Secretary General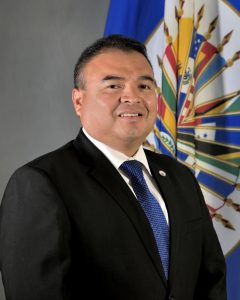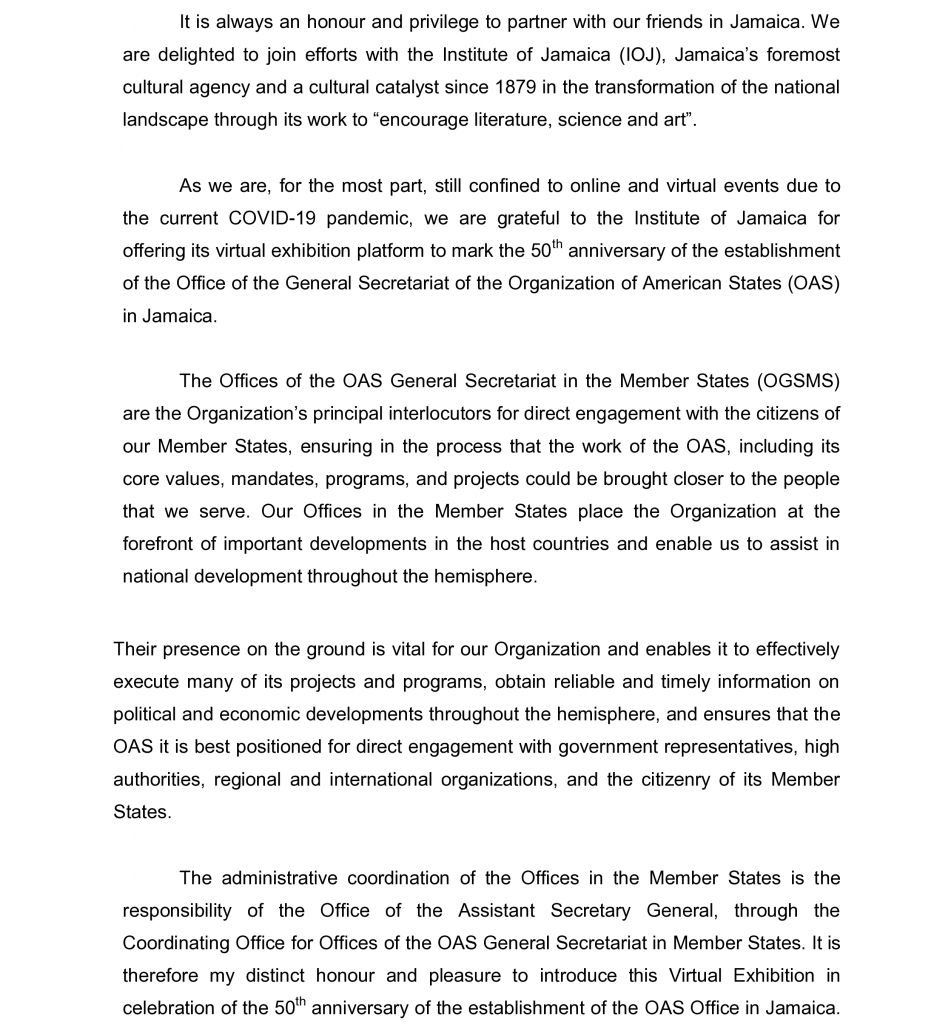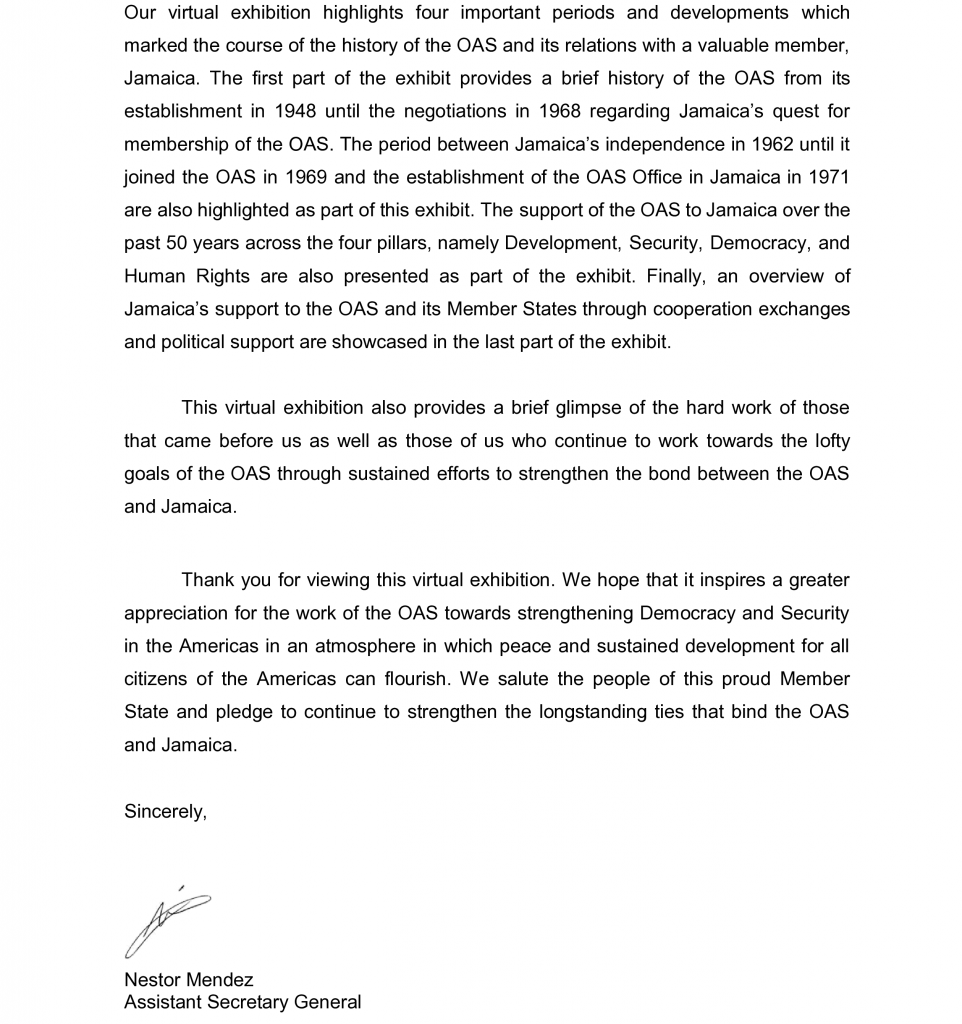 Jeanelle van GlaanenWeygel
OAS Representative in Jamaica
The establishment of the Office of the General Secretariat of the Organization of American States (GS/OAS) in Jamaica in 1971 created an OAS presence in this Member State and an opportunity to better serve the people of Jamaica. Throughout its existence, the OAS has offered significant support with tangible results towards the development and security of its Member States, and through its efforts to defend human rights and promote democracy. The Office of the GS/OAS in Jamaica has, over the past 5 decades, been instrumental in the successful implementation of the work of the OAS in Jamaica and in strengthening the relations between the GS/OAS and the Government and people of Jamaica.
It is gratifying to witness firsthand the impact of the OAS programs and projects over the years, through for example, the valuable contributions that Jamaican OAS scholarship recipients make to the development of their country or improvements in different sectors after institutional strengthening partnerships with the OAS. I am proud and humbled to be able to serve the people of the Americas through my work at the OAS, and particularly the people of the beautiful island of Jamaica, in my capacity of OAS Representative in Jamaica.
We appreciate our viewers taking the time to learn more about the work of the OAS, its Office in Jamaica and the strong bond of friendship and respect between the OAS and Jamaica, through this virtual exhibit.
The Office of the GS/OAS in Jamaica is grateful to Vivian Crawford, Executive Director of the Institute of Jamaica, and his team for the invaluable support in creating and hosting this virtual exhibition to mark the fiftieth anniversary of the establishment of the OAS Office in Jamaica.